END OF AN ERA, FRACTALFORUMS.COM IS CONTINUED ON FRACTALFORUMS.ORG
it was a great time but no longer maintainable by c.Kleinhuis contact him for any data retrieval,
thanks and see you perhaps in 10 years again
this forum will stay online for reference
| | |
| --- | --- |
| News: Did you know ? you can use LaTex inside Postings on fractalforums.com! | |
The All New FractalForums is now in Public Beta Testing! Visit FractalForums.org and check it out!
Pastel Pointy Purple Prongs
Previous Image | Next Image
Description: The colors may be soft, but those points are sharp! Be careful where you touch this one.

OctohedralIFS + Folding Integer Power.

I used a heavily post worked version of a monochrome take on this as a background in a silly image featuring the Alien from the movie "Alien" but I wanted to see what it looked like without all the post processing and a bit of color splashed onto it.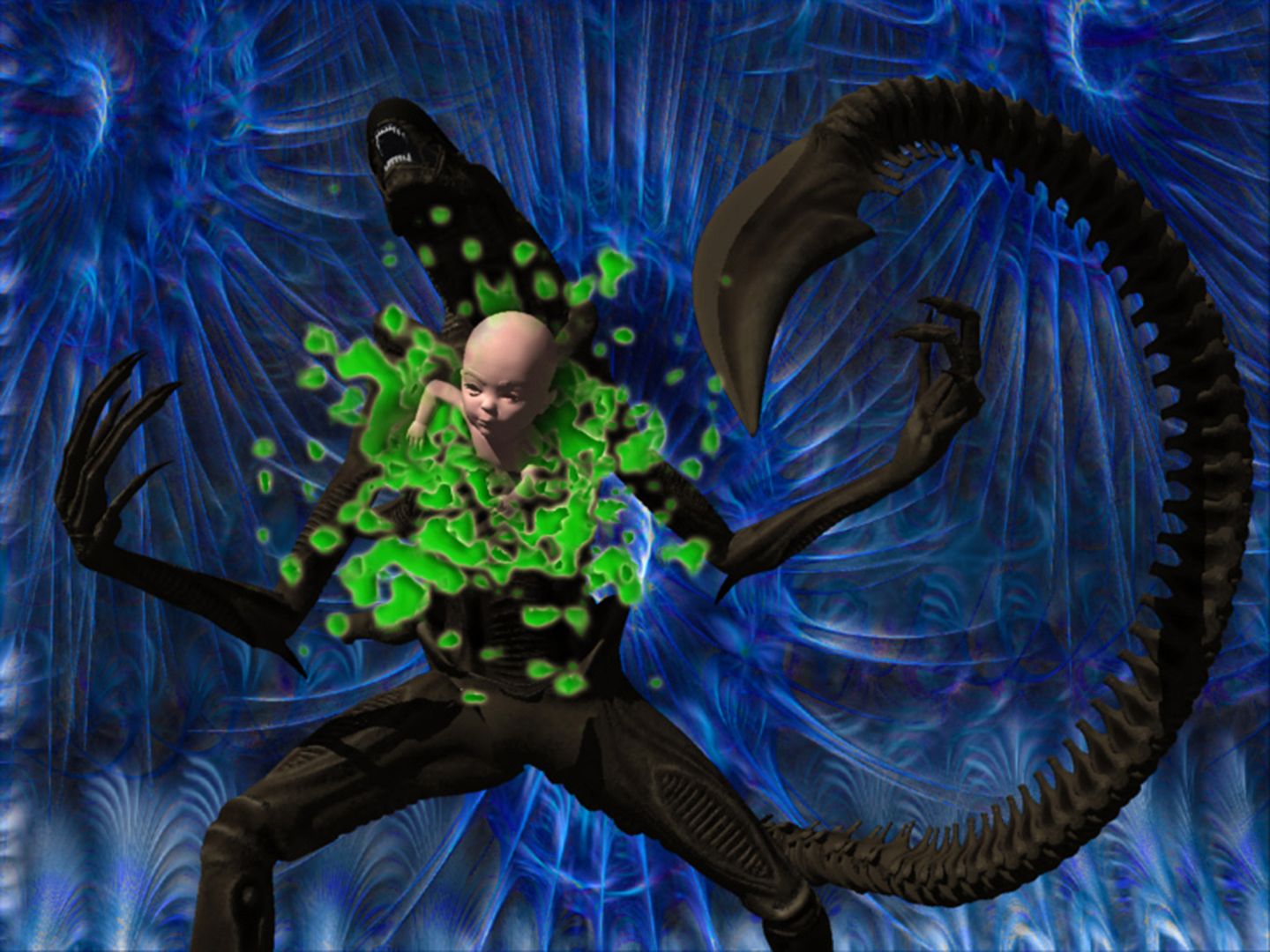 ---
Stats:
Total Favorities: 1 View Who Favorited
Filesize: 4.5MB
Height: 1440 Width: 1920
Discussion Topic: View Topic
Keywords: Pastel Pointy Sharp Mandelbulb3D Sockratease OctohedralIFS Folding Integer Power
Posted by: Sockratease
September 09, 2016, 11:03:19 AM

Rating:
by 1 members.

Image Linking Codes

| | |
| --- | --- |
| BB Code | |
| Direct Link | |
| Html Link | |
0 Members and 1 Guest are viewing this picture.
Related Images
Purple Flower


Rating:
Filesize: 37.4kB
Date: April 05, 2010, 01:06:03 AM
Comments (2)
By: Guest

purple passion


Rating:
Filesize: 335.14kB
Date: November 26, 2010, 08:05:48 PM
Comments (1)
By: Guest

Gold and Purple Ornament Garden


Rating: (None)
Filesize: 400.52kB
Date: December 06, 2010, 06:19:09 AM
Comments (0)
By: Guest

purple flowers


Rating:
Filesize: 291.63kB
Date: May 28, 2016, 07:35:53 PM
Comments (2)
By: Carolyndewrance

Pointy Prickly Perilous Place


Rating:
Filesize: 2.31MB
Date: September 18, 2016, 12:40:18 AM
Comments (4)
By: Sockratease

Comments (2)
Sockratease

September 12, 2016, 11:01:56 AM

---

Thanks, Caleidoscope! I do a lot of mixing fractals with other Art. It makes them just a smaller piece of the whole thing rather than the main focus of the art, but that's sort of how fractals work in reality as I see it - so ... yeah.
Caleidoscope

September 10, 2016, 01:01:29 PM

---

wow dude that is quite an alien. Both are great, but I like the alien one the most, super!